Trench and Excavation Fatalities
It's unconscionable. In today's day and age, the technology, the equipment, and the training is available such that NO WORKER should ever die in a trench. Read the follow-on articles about the contractor's history...it's sickening. We all need to take a stand and ensure that incidents (this was likely NOT an accident, more likely a series of failures) such as this cannot occur.

To paraphrase a recently retired OSHA friend of ours: "all trench incidents should be considered willful". He said that fifteen years ago, after 10 years of Subpart P implementation. He was speaking to the notoriety associated with trenching incidents, the bad press, the hefty fines, the industry outreach...construction companies KNEW then. How can there be any excuse now after 25 years?

Boston Trench Fatalities
www.bostonglobe.com/metro/2016/10/21/boston-firefighters-launch-technical-rescue-construction-workers-south-end/E6Te4j7IhEEJdTM1JG418K/story.html
Follow up article:
www.bostonglobe.com/metro/2016/10/21/drain-service-company-has-long-history-safety-violations/0A6u8lWAVVUJUAiw8siiSN/story.html
So, what can we do about it?
Training, for one...
FREE training resource - recent comment: "
Excellent video! This is the most informative trenching and shoring video we have seen. We can't wait to share this information with our trainees.
​" :
Trench & Excavation Safety Video
​Speaker:
Eric Giguere - Buried Alive, and now shares his story. Powerful message, great speaker
Know the rules:
OSHA Trenching & Excavation Page
New:
Crane Distance to Top of Slope
- guidance document. Distribute as you see fit.
Send us your ideas for posting!
​
Get the Poster (well, maybe more like a handbill):
Stop. Think. Poster.
​
Get the Stickers:
HERE
​​
---
Powered by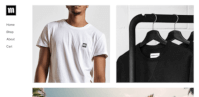 Create your own unique website with customizable templates.